...just a few piccies of my growing collection of small "EV's" , plus my lovely wife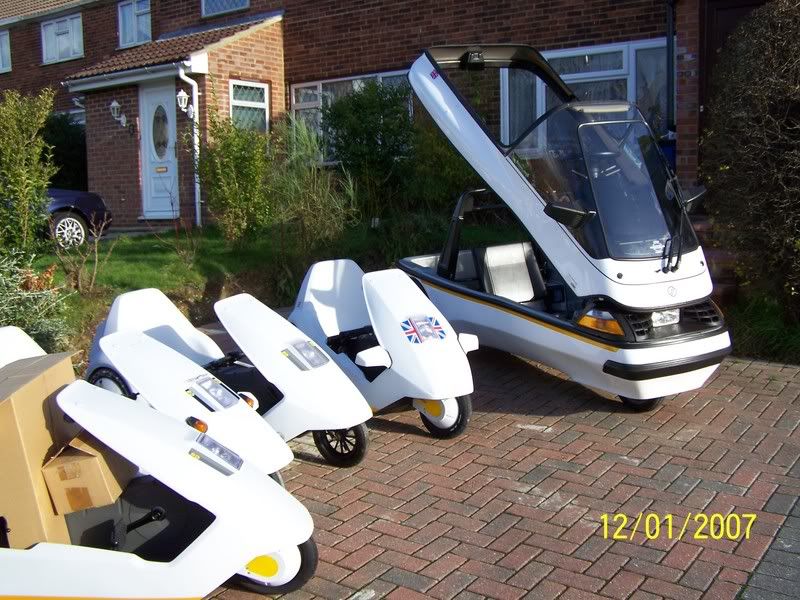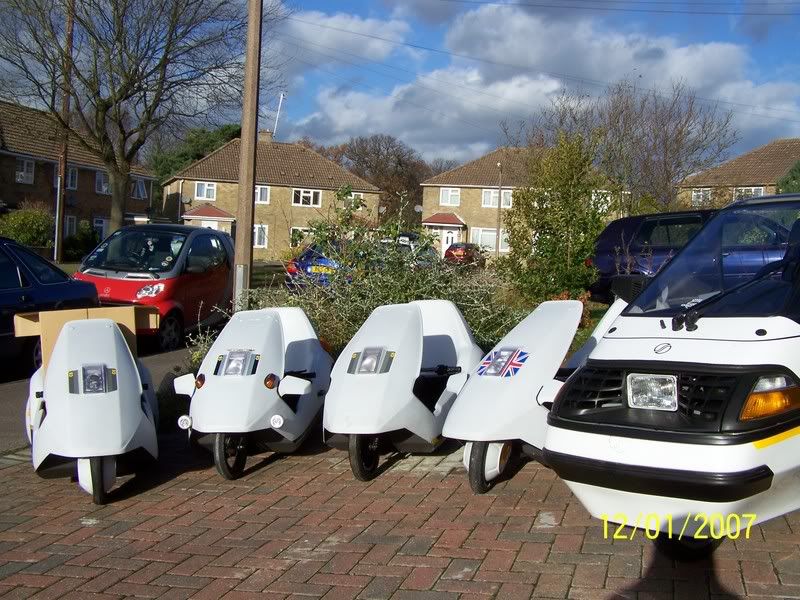 London to Brighton on a Sinclair C5 - 6/5/07 - what a trip !
Ford Explorer 4.0 v6 petrol for everyday abuse - thank God for LPG
Sinclair C5's (Plus "c5alive.co.uk" ) as a hobby
---
......even the "postie" was happy to join in
London to Brighton on a Sinclair C5 - 6/5/07 - what a trip !
Ford Explorer 4.0 v6 petrol for everyday abuse - thank God for LPG
Sinclair C5's (Plus "c5alive.co.uk" ) as a hobby
---
Nice clour co-ordination going on there with your fleet
---
qdos wrote:Nice clour co-ordination going on there with your fleet
Now you can see why I opted for the white mini-el
, the red one that was also for sale just didn't quite look as much like a "big C5"
London to Brighton on a Sinclair C5 - 6/5/07 - what a trip !
Ford Explorer 4.0 v6 petrol for everyday abuse - thank God for LPG
Sinclair C5's (Plus "c5alive.co.uk" ) as a hobby
---
Nice set of pics there
ChrisB
I reject reality and substitute my own !!!!!!
---
Site Staff
Posts: 433
Joined: Tue Sep 19, 2006 9:36 pm
Location: Central Scotland
Contact:
Very nice pics, wish I had just one to send a picture of. I'm working on it.

Floydster
I know I'm in my own world - it's OK, they know me here.
---
---
Posts: 350
Joined: Sat Jun 21, 2008 11:55 pm
Location: Manchester
Awwww, she's had a litter of pups!
---
---
Posts: 1387
Joined: Sat May 26, 2007 4:50 pm
Location: North Yorkshire England
Contact:
Impressive, most impressive!

The force is strong with this one.
Regards Peter

Two MK1 Honda Insight's. One running 20ah A123 Lithium pack. One 8ah BetterBattery Nimh pack.
One HCH1 Civic Hybrid running 60ah A123 Lithium pack.
---
---
Who is online
Users browsing this forum: No registered users and 3 guests