Managed a little more work today.
I welded in a bracket to hold the reversing contactor. I will need to sort out some sort of cover for it to protect the terminals from extraneous metal parts and dirt.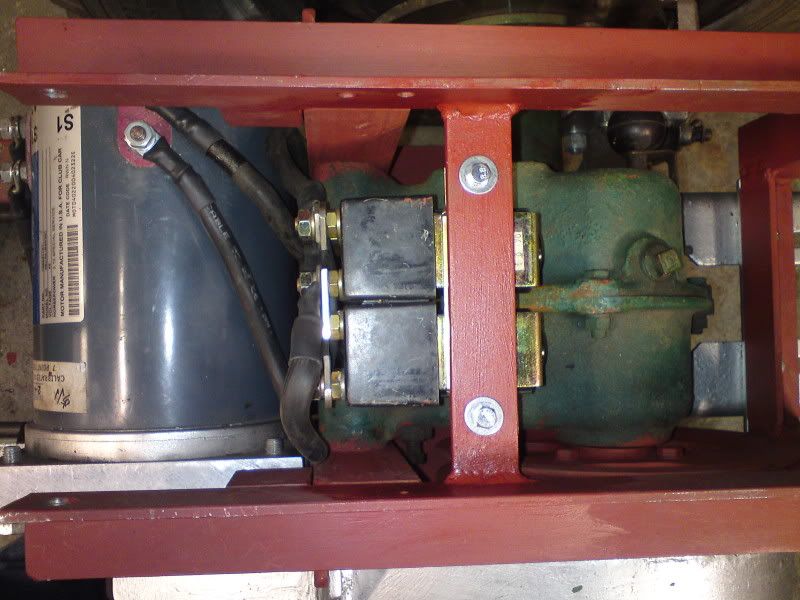 I also figured where my feet would need to go to operate pedals and clamped a bit of bar under the chassis like bike foot pegs. The easiest way to weld it was to tip the tractor up on end. Fortunately it just fits with the front wheels removed.
I extended the extraction to pull away the fumes while welding.
I have also been working on the parking brake.
I am planning on using a length of V belt on the original drive pulley. One end will be anchored and the other end will wrap almost all the way round the pulley and then be fixed to the prake lever.
I need to figure a ratchet on it some how.