I had a bit of a tinker on my daughters' kart tonight...
Took apart a 24v FWD mobility scooter, chopped up the front end, made a sprocket adaptor, modified some old engine mounts, and came up with this...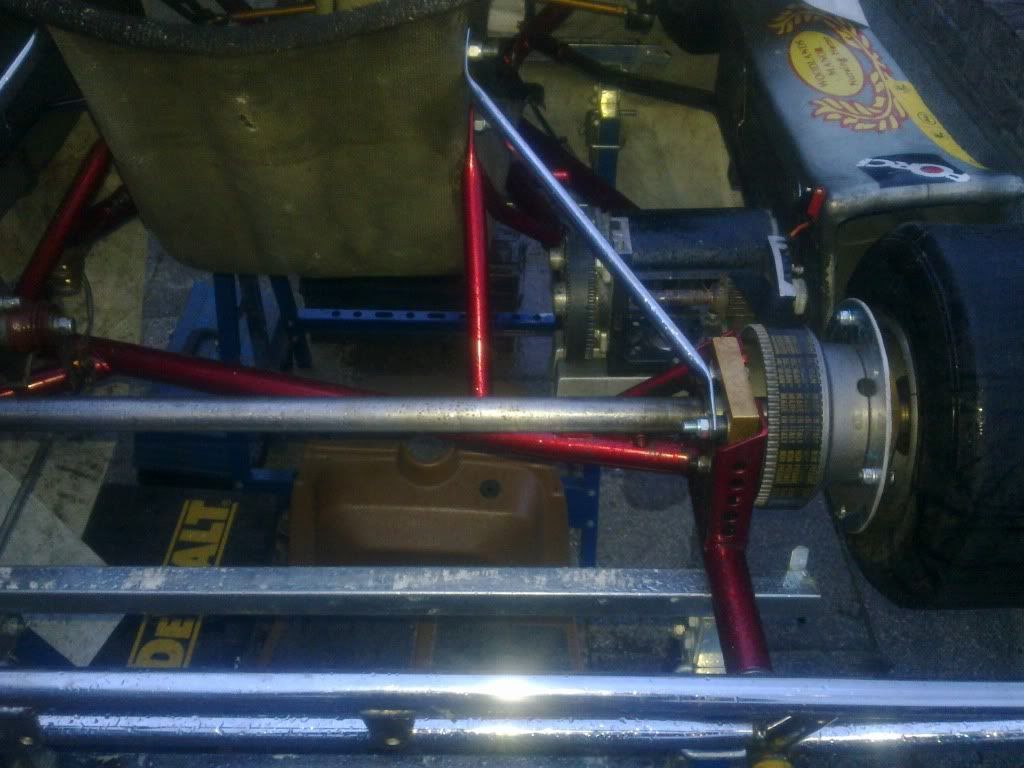 Using a single reduction I can't quite get down to the 15:1 overall of the existing double reduction belt system. Best I can acheive is 11:1 using standard karting sprockets (9t pinion and 99t rear sprocket).
For the moment I'll leave it as it is, which at 24v will do 6mph- enough for plodding round the garden. However, I have just ordered a 36v controller from here:
http://cgi.ebay.co.uk/ws/eBayISAPI.dll? ... 0408213050
Just like my Cinquecento I'll over-voltage the motor, to get a bit more ooomph.
It will initially run on Lead Acids, but hopefully I'll change to LiPos in the future.
More updates as and when (if you're interested!)